Important News Updates


ENJOY OUR NEW WEB PAGES.  BE SURE TO SCROLL DOWN!

Email the Friends for more info:  execdirec@wanamakerorgan.com


ANNOUNCEMENT: Macy's has closed the doors of its Center City Philadelphia Store until further notice, furloughing employees. Crews have reportedly thoroughly cleaned and sanitized the facility, which is said to be totally closed and alarmed. Closed off is our Organ Shop and, of course, the Wanamaker Organ itself. Our restoration staff has taken certain restoration projects to their homes, from which they will continue work as circumstances permit.
The governor of Pennsylvania has restricted all commerce as of 3/20 to enterprises vital to supporting life. The Friends office remains open and items from our webstore are available as always for immediate purchase. Our Spring newsletter has been printed and mailed. When we resume regular operations we will very much count on your continuing support to hit the ground running, so please consider renewing or joining the Friends now.
There will be a great deal of societal building, and we count on you to be a significant voice when daily life gratually returns to the new normal. Check out our Wanamaker Organ Friends and Fans Facebook page for daily video concert and other features.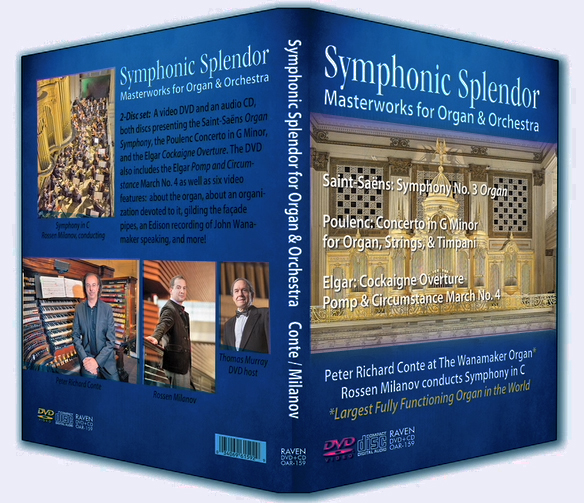 F
or those who have renewed, Premium Item A, our 2019 Video Yearbook,  and Premium Item J, Symphonic Spendor, have completed production and were mailed out March 27. It is available for purchase from the DVD section of our webstore, with immediate shipping! Don't miss this stupendous new production—enjoy the finest in Wanamaker Organ music with orchestra from the comfort of your own home!
CLICK HERE TO SAMPLE  THE DVD
!
A
n enticing selection of Wanamaker Organ CDs, DVDs and books is available for purchase at our webstore, with Immediate Shipping, and at the Macy's Info Desk on the First Floor, Market, at the entrance to the Grand Court. Visiting during the Holidays? Check out our Macy's Light Show feature from the menu at left!

SOME NOTES ON OUR NEW WEBSITE: We redesigned the website this summer and think it offers many improvements. At the same time, our webstore platform CoolCart went out of business in October and we moved to the SquareSpace platform. Many of you enjoy giving multiple gift subscriptions when you renew your membership, or like to give special amounts, and the new renewal platform varies slightly from the old one.
Getting to the point, if there is anything specific you would like to do when renewing and can't quite make it work out on the new renewal page, please feel free to give us a call at

484/684 7250

and we will be delighted to help you!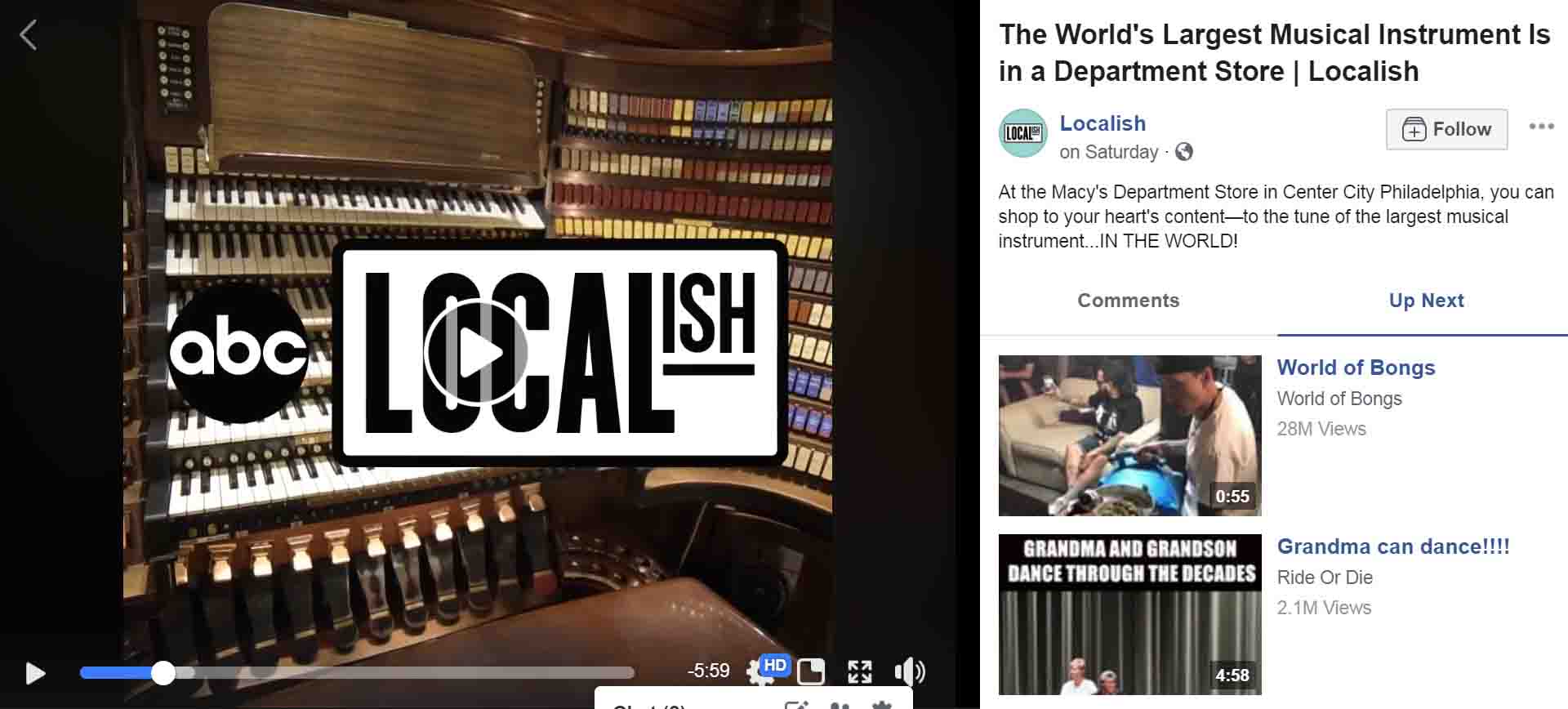 Watch a 6ABC tribute to the Wanamaker Organ by clicking  the box above!
Enjoy a Pipedreams Michael Stairs tribute featuring the Wanamaker Organ HERE!
Hear Philadelphia Orchestra concertmaster David Kim perform with PRC Here!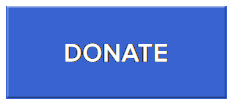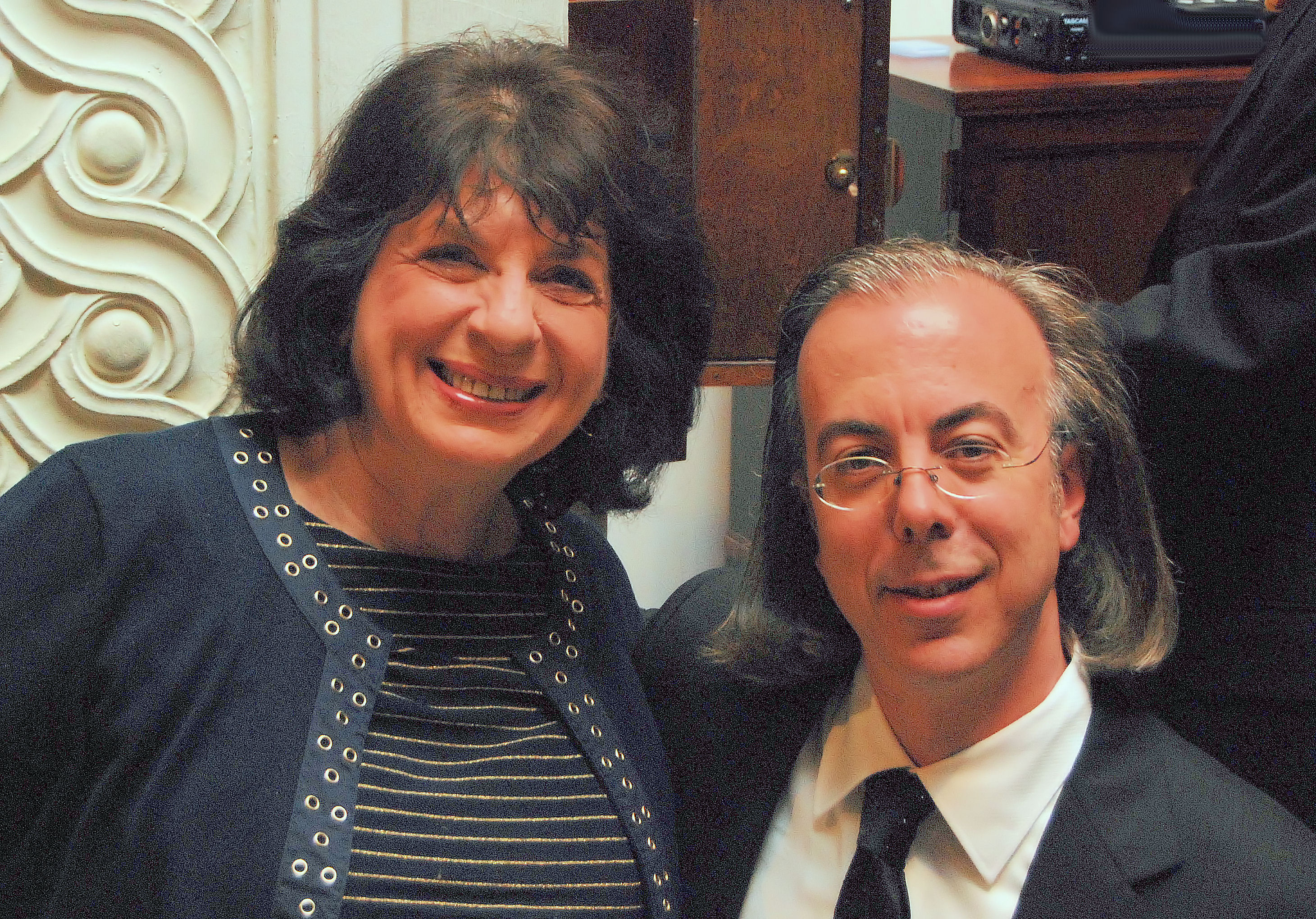 A wonderful archive of shows from the WRTI Wanamaker Organ Hour program is available HERE for your Internet listening pleasure! (You must open this post for the link to work.) The site is maintained by Julien Girard, a French aficionado now living in Quebec, with French-language names for the month of the original broadcast dates.