MEALS,
L

ODGING,

S

IGHTS

&

A

MENITIES


A Wanamaker Organ Friendly Guide

REST ROOMS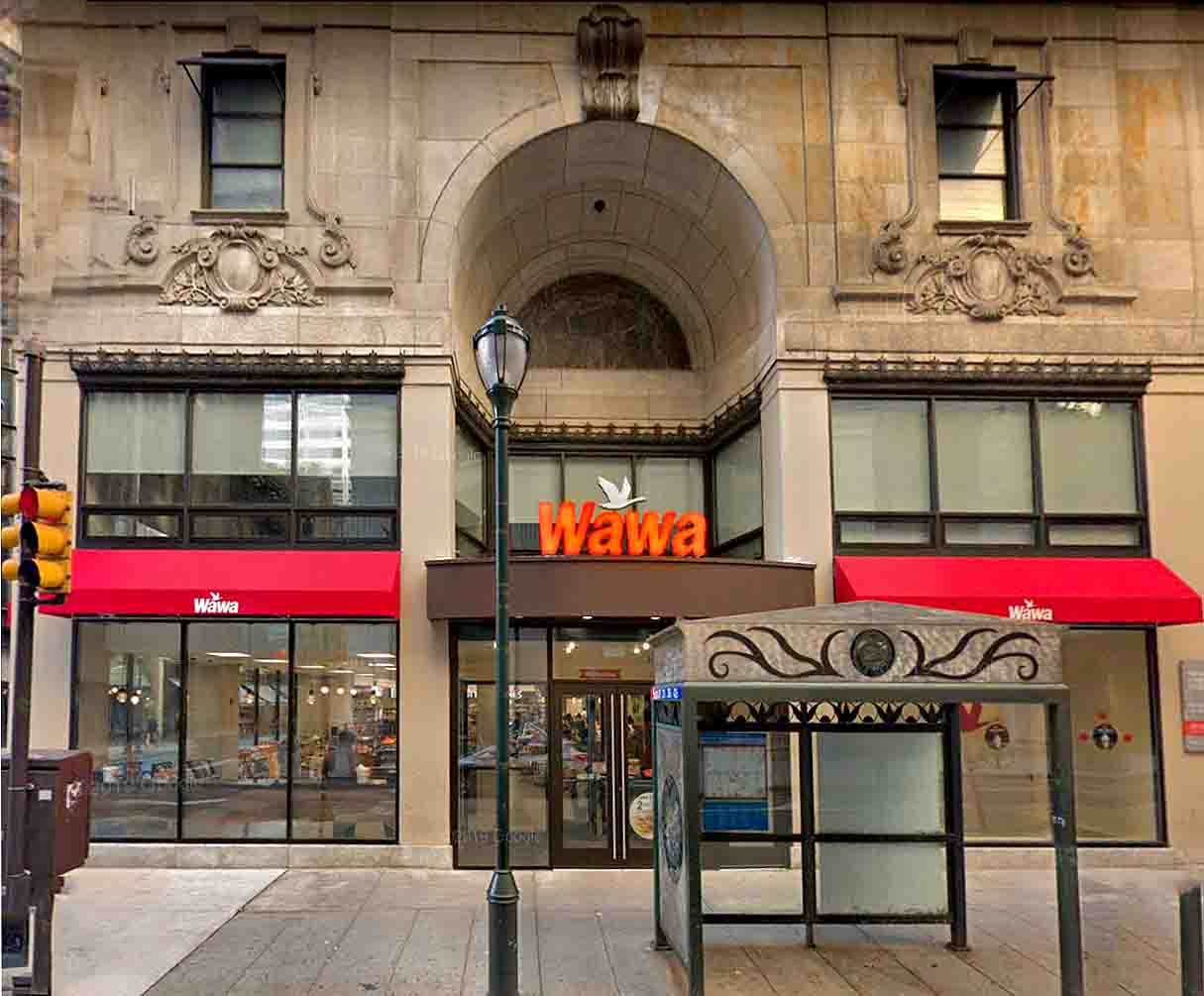 M
acy's has rest rooms on the Third Floor, Central, along the 13th Street side. Shoppers will need to ask for the passcode at the Third Floor Executive Offices, Market Street. The Starbucks at 13th and Chestnut also has a restroom
. The Marriott at 12th and Market has patron/restaurant customer restrooms found behind a partition opposite their front desk.

MEAL and dining ideas
Restaurants in all price ranges within a block or two include Chili's Grill and Bar, Maggiano's, McGillin's Olde Ale House,  a Beer Garden (Bru), Fogo de Chao Brazilian Steakhouse (in the palatial former Caldwells' Jewelry Store showroom next door to Macy's – not inexpensive), IHOP (Walnut Street),  McCormick & Schmick seafood (pricey), the Capital Grille (pricey)  and a VIP grocery store and buffet/salad bar (Walnut between 13th and Juniper). Members tell us to avoid the Maggianos family-style option for large parties as it can substantially affect the cost of a meal. McGillins is better for lunch than dinner, when it can become very noisy and difficult to communicate. They often offer a Sunday brunch. 
The immediate area along Chestnut and particularly 13th St., south of the Store, has recently become something of a restaurant zone, with new spots sprouting up also on Walnut and seating spilling out onto the sidewalks.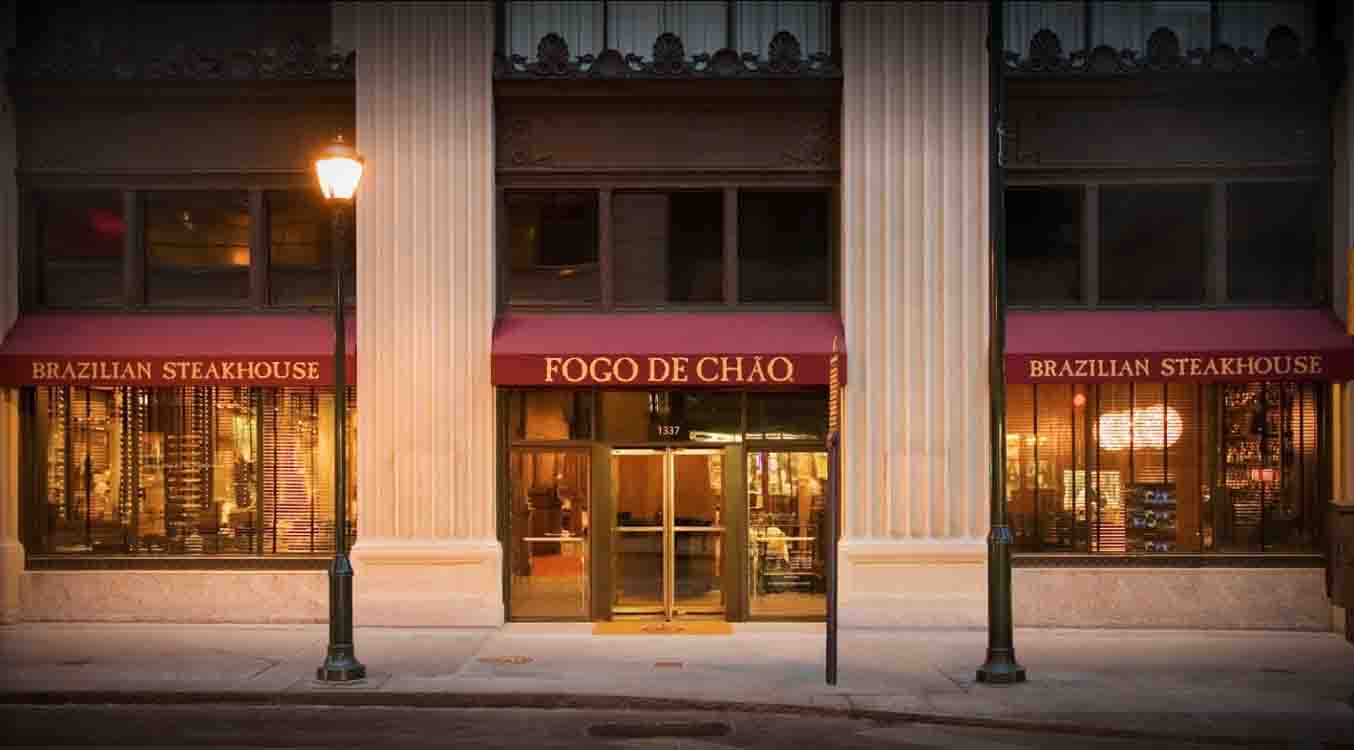 Numerous fancy and some less formal restaurants are on South Broad Street. Next to the Marriott on Market There are limitless breakfast and lunch opportunities at the Reading Terminal Market and perhaps 100 Asian restaurants in Philadelphia's Chinatown in the blocks North and East of the Store.
The Great Crystal Tea Room on the 9th floor is now used for wedding receptions, formal gatherings and banquets. Macy's no longer maintains a restaurant, although it does house a Starbuck's on its corner at Chestnut Street at 13th. There is a Dunkin' Donuts across Market Street, and an Aussie coffeehouse on Penn Square. A coffee shop in the Wanamaker Office Building Juniper lobby offers coffee and light fare with seating. Several celebrated Italian restaurants are in South Philadelphia. An internet guide is located here. 
There are restaurants of all descriptions on Chestnut and Walnut Streets from Broad Street to the Delaware River. Also many hotels, including the Marriott (diagonal to the Store), have dining options and/or bars. 
Let us know what your favorites are and any oversights, and we will update.

LOCAL PARKING AND CHURCHES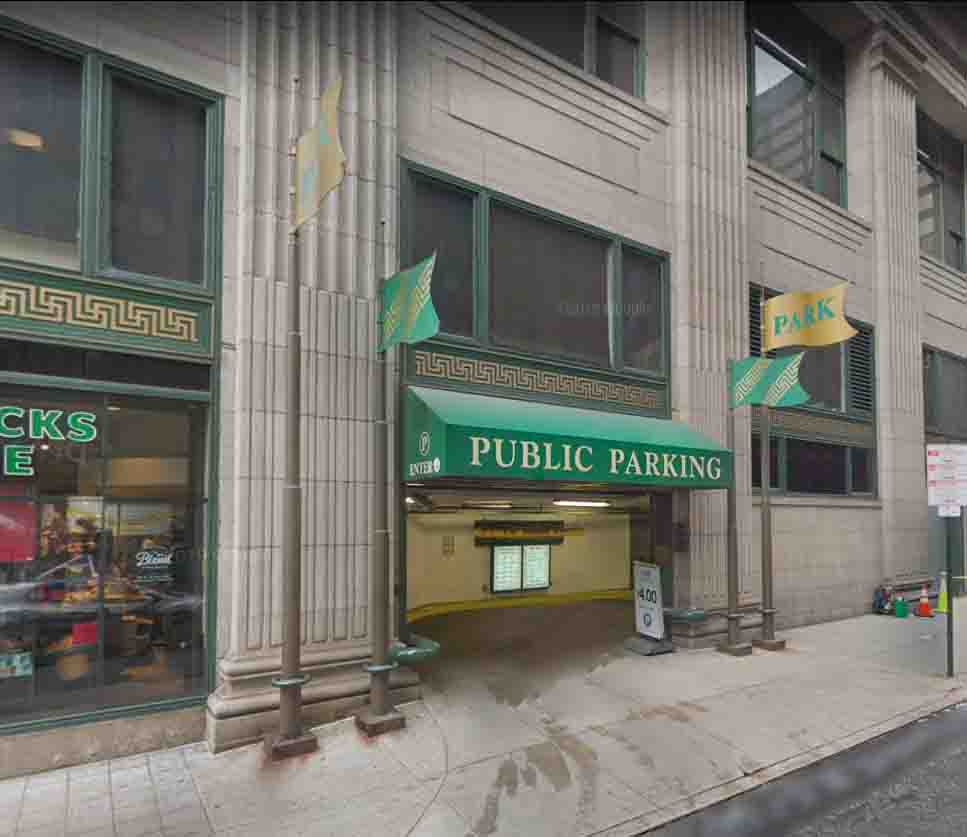 There is a convenient parking garage with elevators in the Wanamaker Building, with entrances on Juniper (off Penn Square) and on 13th Street (headed North).. Additional parking ideas may be found here. A church directory is here. Interesting church organs include a Tellers organ at the Cathedral of SS Peter and Paul, an Aeolian-Skinner at St. Mark's Episcopal, an Austin at St. Clement's Episcopal, an E.M. Skinner at St. Peter's Episcopal and a new Fisk at Old Christ Church (Episcopal).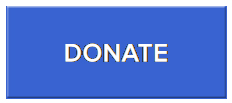 HOTEL IDEAS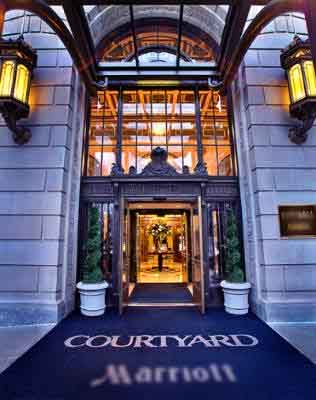 T
he expansion of the Philadelphia Convention center has led to a periodic glut of rooms in a sometimes underutilized facility. This plays into the hands of visitors looking for a great getaway at a reasonable price. For the budget minded, we suggest checking online resources such as Orbitz or Hotels.com or Priceline.com, etc., for rooms. Some of our guests have enjoyed staying at the nearby Alexander Inn or the Holiday Inn Express Midtown, which has a popular free breakfast buffet and refrigerators in the room. Bedding will be made up daily at no charge if you request it. Also nearby are several Marriott Hotels (regular, Courtyard (now called the Notary Hotel), Residence Inn), the Loews Hotel, Ritz Carlton, Belleview, Doubletree, Four Seasons, Hampton Inn, Hilton Garden Inn, Le Meridien, and other hostelries.
One option that can save a lot of money when in-town rates are high is to stay at the Philadelphia airport. A commuter train from the terminals stops right at the Market Street East station near Macy's, and shuttles from the airport hotels connect directly with the commuter train stops at the airport terminals. Often the Airport Hotels are the best bargains. Reportedly, a taxi ride to Center City is available for a flat rate.  
Many times booking a hotel or motel room just a short car ride outside town can save significantly on city hotel taxes, overnight parking, city per-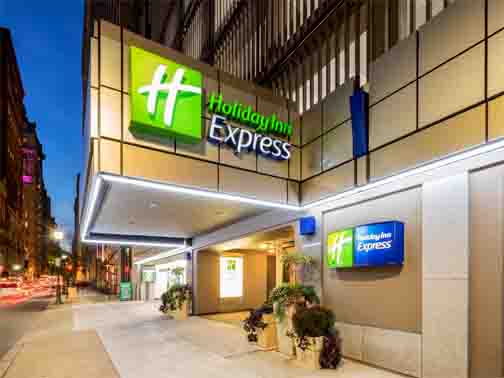 drink taxes and other urban expenses, leaving a bigger vacation budget for amusements and recreation. Traveling home from a nighttime concert, visitors are treated to freeways empty of rush-hour traffic and swift travel to nearby locales. The Radnor Hotel near Wayne, Pa., is about an eighth of a mile from the Radnor train station, on the R5 Paoli Local line going into the city. The Marriott in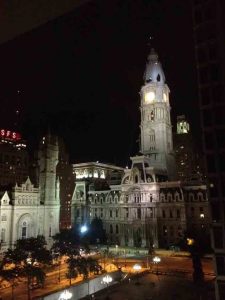 Conshohocken is also along a rail line.
Many hotels in the King of Prussia area offer great deals, and a trip to the Store simply means a drive into town on the Schuylkill Expressway, or a trip to a suburban rail parking lot. Numerous hotels are in Cherry Hill, N.J. also and in West Philadelphia (a bus or subway ride away).
Travelers with smartphones or car navigation features can use the free Google, Waze and MapQuest Applications to get verbal driving directions by plugging in the Store's address: 1300 Market Street, Philadelphia PA 19107. Other smartphone Apps give instant timetables for the SEPTA public transit system.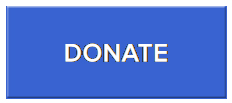 LOCAL AND NEARBY ATTRACTIONS:  SPEND SOME TIME WITH US!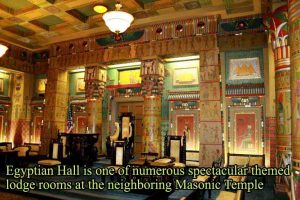 Attractions near the Store include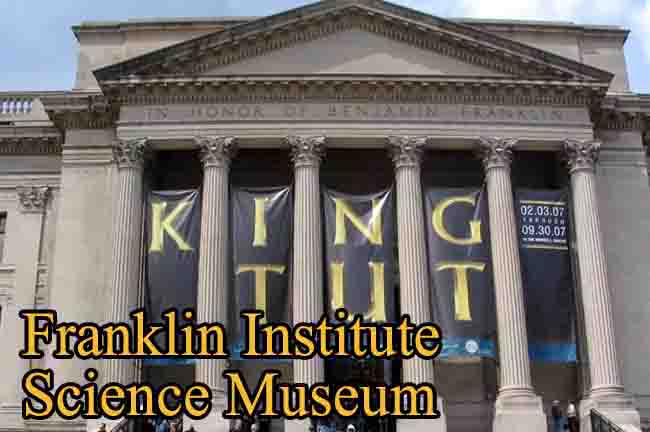 Independence Hall and the Liberty Bell, theMasonic Temple, the Pennsylvania Academy of the Fine Arts, City Hall Tower, the Franklin Institute, the Philadelphia Museum of Art, the Reading Terminal Market, the Society Hill Colonial neighborhoods, the Rodin Museum, the Fairmount Park houses, Japanese Tea House and Please Touch Museum.
Also consider the Penn's Landing riverfront area, Laurel Hill Cemetery, the Rosenbach Museum and Library, the Barnes Museum (reservations may be required), the Mutter medical museum, the University of Pennsylvania Museum of Archaeology and Anthropology, the Kimmel Center for the Performing Arts, the Academy of Music, Eastern State Penitentiary museum, theatres and nightclubs, and numerous other attractions.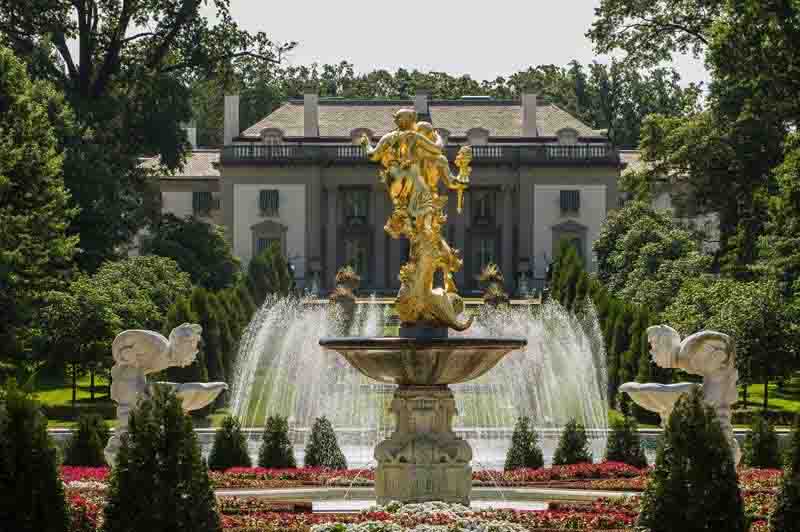 The nearby Brandywine Valley (accessed by car) includes attractions that would more than justify staying a full week in the area, as Longwood Gardens with its 10,000-pipe ballroom organ, the Winterthur Museum and Gardens, the wonderfully under-visited Nemours Estate and Gardens, the Brandywine Battlefield, the Brandywine River Museum with its Wyeth collection, and the Hagley Museum chronicling the du Pont gunpowder business, which is re-created along a picturesque pathway along the Brandywine River.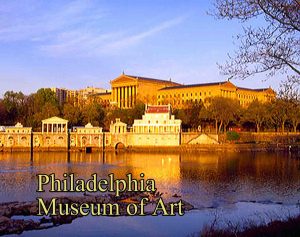 Check the visitphilly.comsite for more ideas, although not all attractions presented there are convenient to downtown Philadelphia.
Please return to our main menus at wanamakerorgan.com for other travel advice such as directions to the store and times the Wanamaker Organ plays.