NAMED GIFT & MEMORIAL OPPORTUNITIES
A number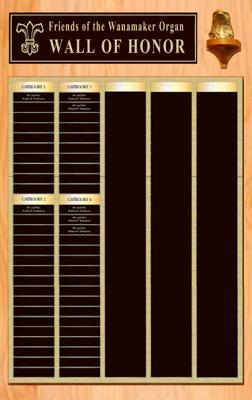 of memorial opportunities and restoration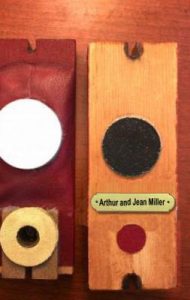 projects are available at all times, with special commemoration plaques available for prominent projects. Donors of $1000 or more may be recognized on our Wall of Honor (seen at left) available by clicking HERE.
Gifts of $100 or more entitle the donor to have their name or those of loved ones placed on pneumatic actions that make the pipes play (shown right). You will not be able to see your pneumatic, but it will be an integral part of the organ wind chest in constant use as the Wanamaker Organ is played. To order pneumatics, please click HERE. Please include the name(s) in the memo field.
Special projects large and small are always available as we work to keep the Reigning Monarch of All Instruments on the pedestal that is its birthright. Distinct memorials can also be created, and a special space for larger gifts is presently under construction. Please contact us for ideas and suggestions, with no obligation!

Kindly contact Us at execdirec@wanamakerorgan.com