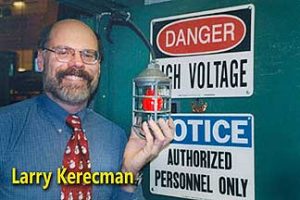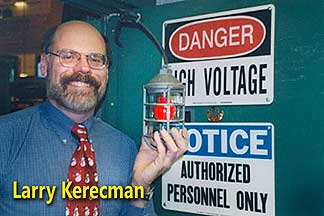 Retailers have always kept the Light Show up-to-date, and the latest version, produced by Macy's, is no exception. While retaining all the beloved elements of the John Wanamaker original, the revamped production — dubbed the Millennium Edition by designer Larry Kerecman — modernizes the equipment while allowing the Grand Organ to cast its holiday spell. Back in the 1950s "Light Show Larry" was fascinated by the Magic Christmas Tree as were many other boomers. He built a model of it at home and that helped launch him on a career as an electrical engineer. His recent projects include the restoration of the historic Electric Fountain in Denver.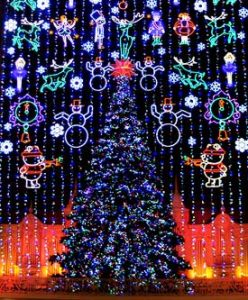 Macy's famous Parade Studio in New York has manufactured new "flats" bearing the light-bulb-outlines of each traditional character. Large circles are cut through the panels to allow more of the beautiful Wanamaker Organ sound to get through. Colored LED lights have replaced the traditional incandescent bulbs at great savings of electricity. In 2008 the Magic Christmas Tree made a glorious return after several years' absence. Macy's built a new and larger version capable of displaying all the colors of the rainbow. It has the capacity for numerous special effects.
Julie Andrews, Macy's new narrator, closely follows a script very much like the original. The scrim backdrop allows much more of the Organ's glorious sound to get through than did the original heavy plush drapes. Many Philadelphians consider the Yuletide season incomplete without a trip to the Grand Court to hear the Wanamaker Organ and see the Holiday Pageant of Lights. Today many light-show performances conclude with live organ music, especially around regular organ-concert times.