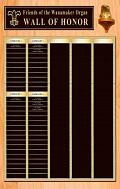 Have Your Name Inscribed on Our Wall of Honor
A Lasting Remembrance
You can have your name permanently displayed inside the Wanamaker Organ on our Wall of Honor for a tax-deductible gift of 1000!

Gifts of $2000 will be place your name as a Wanamaker Fellow.
Gifts of $5000 will place your name as a Benefactor.
Gifts of $10,000 will place your name as a Herald Angel.

Your fully tax-deductible gift will help keep the Wanamaker Organ singing proudly for decades yet to come and will provide a permanent remembrance of your generosity. Read on....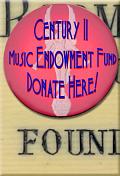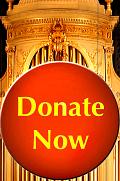 Make a Tax Deductible Contribution Here
...and Keep the Reigning Monarch Singing!
Donations to the Friends of the Wanamaker Organ are entirely tax deductible as allowed by law and help support our concert, restoration, newsletter and radio-broadcast programs. All of these initiatives depend on people like you from all over the world who know that hearing the Wanamaker Organ is a life-changing experience and that pipe organs of this quality and magnitude will never be built again. Read on....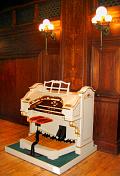 Sponsor a Concert on the Friends Wurlitzer
Your gift is tax deductible!
This sponsorship covers the costs of engaging a name artist at a future Friends of the Wanamaker Organ concert and thereby help get our music program in Greek Hall off the ground. The Friends Wurlitzer has been dubbed the "Smithsonian" Wurlitzer because it was originally chosen by the Smithsonian Institution for its lack of alteration and superb state of preservation. Read on....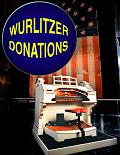 Make a Donation to the Friends Wurlitzer in Any Amount
...and help us restore it to new condition!
Donations to the Friends of the Wanamaker Organ Wurlitzer project are completely tax deductible and are used exclusively to support the restoration of this historic theatre organ, which was once selected for display in the Smithsonian Institution before exhibition-hall plans were changed. Full details on the Wurlitzer are on the main Friends' website. Read on....