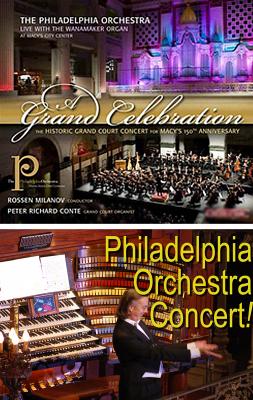 Heavy Organ

$15.50





After a wait of more than 80 years, the vast tonal palette of The Philadelphia Orchestra is joined, once more, with the world's greatest symphonic pipe organ for this historic concert! Features the Jongen Symphonie Concertante, the Dupre Cortege and Litanie and Elgar's Pomp and Circumstance No. 1.

Peter Richard Conte presides at the Wanamaker Organ and Rossen Milanov leads the orchestra. This "Concert of the Century" was recorded live at Macy's in the John Wanamaker Building on September 27, 2008 to rave national reviews!


Your purchases support our restoration and music programs too!