Music in the Marketplace: A Wanamaker Organ History
by Ray Biswanger
Here is the complete story of the Wanamaker Organ, from its California beginnings through the St. Louis World's Fair to the great Philadelphia department store that calls it home. Ray Biswanger's book unfolds with all the richness and detail of a great novel. Read on....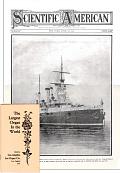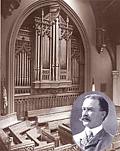 Murray M. Harris and Organ Building in Los Angeles, 1894-1913
by David Lennox Smith and Orpha Ochse
Murray M. Harris began organbuilding in 1894 Los Angeles. Business skyrocketed, and soon he was building the world's largest pipe organ for the 1904 St. Louis World's Fair. That organ would become our Wanamaker Organ. But wild cost overruns threatened the organ's completion. Read on....